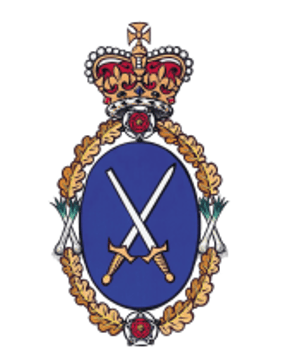 PROTOCOL
Guidance on protocol in respect of The High Sheriff of East Sussex
1. Introduction
The purpose of this note is to offer guidance on matters of precedence and ceremonial issues where the High Sheriff is invited in his official capacity and where a member of the Royal Family will not be in attendance nor HM Lord-Lieutenant.
2. The Sovereign's Representative in the County of East Sussex and the City of Brighton & Hove
The chief representative of the Sovereign in the County is the Lord-Lieutenant. The High Sheriff is also a representative of the Sovereign and takes precedence within East Sussex and Brighton & Hove over all but the Lord-Lieutenant (or a Deputy if a Deputy Lieutenant attends in place of the Lord-Lieutenant). The High Sheriff cedes precedence as a matter of etiquette to the Mayor of a town in which an event is taking place.
3. How to address the High Sheriff
The correct mode of address when speaking to the High Sheriff is 'High Sheriff'. At an informal event, after an initial greeting he may later be addressed by his name, ie Mr Bickersteth. When introducing the High Sheriff, he should be referred to by his title before his name, e.g., 'We are delighted to have the High Sheriff, Richard Bickersteth, with us'.
When a formal introduction or speech is made, the High Sheriff is the first person to be referred to.
To address the High Sheriff in writing, the following is customary:
Mr Richard Bickersteth, High Sheriff of East Sussex
Dear High Sheriff
4. Arrival of the High Sheriff at an event
The High Sheriff will endeavour to arrive precisely as requested. It is customary to have someone to greet him on arrival and for the High Sheriff to be the last person to arrive at a formal event.
5. Departure of the High Sheriff from an event
The High Sheriff will leave when appropriate. It is customary for someone to escort the High Sheriff from the venue and for the High Sheriff to be the first person to leave a formal event.
6. Press releases
The High Sheriff is happy for a press release to be issued by an organisation inviting him to an event but no commercial attachment should be made of any kind, save perhaps for the name of a sponsor if the event is sponsored by a commercial organisation.
7. Fund raising activity
The High Sheriff does not promote any fund-raising activity and is not involved in politics.